A Celebration of Human Rights
Recognition of Dr. Martin Luther King Jr.'s birthdate has been a tradition at the University of Iowa since 1969, and the national holiday has been observed through human rights programs since its inception in 1986. In 1990, the university initiated the Human Rights Convocation Program. Afternoon classes were canceled to encourage student, faculty, and staff participation in programs that encourage dialogue about diversity and reinforce the principle that the university is a forum for the free exchange of ideas. The convocation has been an opportunity for serious thinking by all of us about issues of social justice, human rights, and world peace.
An official university holiday was designated in 1995 to provide the university community with an opportunity to engage in a discussion about the human values that Dr. King epitomizes. These initial events have grown into a campus and community celebration that includes lectures, discussions, and cultural arts presentations. All events are free and open to the public.
If you would like more information, please contact Shalisa Gladney at shalisa-gladney@uiowa.edu.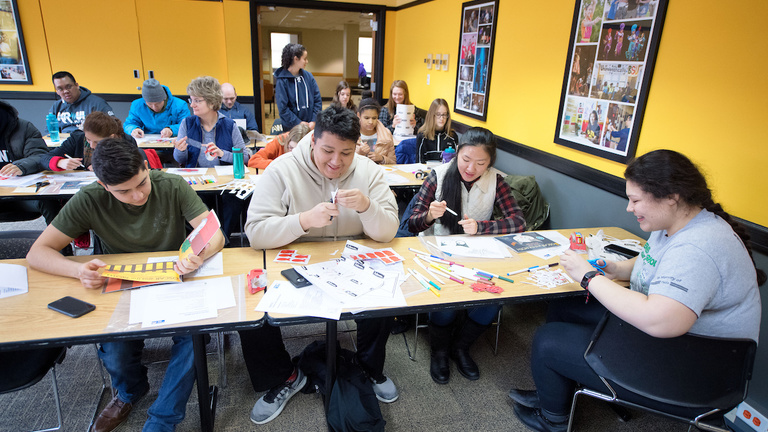 Monday, January 16, 2023
Iowa City's Day of Service will start with a Unity Rally and March at 9:45 a.m. (starting from UAY at Eastdale Plaza and walking to Mercer Park Gym). Performances, a keynote speaker, service-based activities, and free lunch will follow. 
January 16 - 20, 2023
Each year during the MLK Jr. Human Rights Week Celebration, we come together through service projects to serve our community in meaningful and tangible ways, alongside local non-profits. This year, the service opportunities will consist of several projects.
Calendar of Events
The following are campus or community events that are part of this year's Celebration of Human Rights.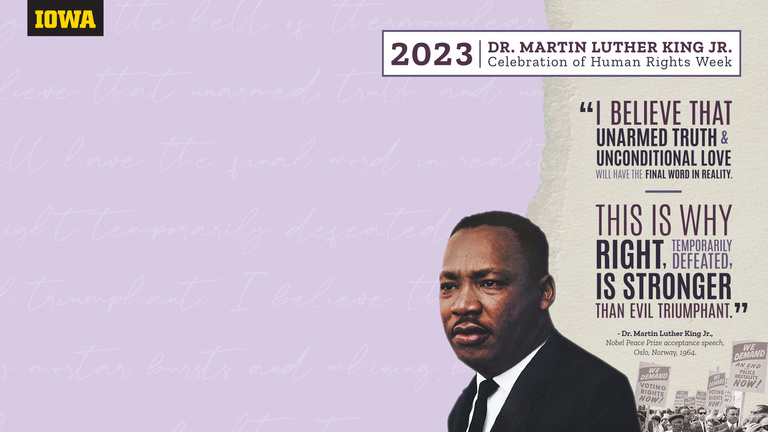 Show your support for the Celebration of Human Rights Week with this Zoom background.